Pin It Now!
Kindle/iPad Cover Tutorial
In this tutorial, I used a kindle as my pattern but you can easily use this to make a cover for any kind of device such as an iPad, Nook, etc. Just adjust the measurements. Happy Sewing!
What you need:
2 coordinating Fabrics
Scissors
Sewing Machine
Thread
Decorative Button
Iron
First of all, measure your device.
With the case, my Kindle measures 8" x 5 1/2"
Cut 2 pieces of fabric measuring 10 1/4" X 7 3/4"
Cut 2 pieces of coordinating fabric measuring 10 1/4" x 7 3/4"
Don't you just love this fabric? I got it at
Premier Fabrics
in Germantown.
I'm going to use my two fabrics as the example in the pattern, calling them "chevron" and "flowers"
Take one cut piece of chevron and place flowers fabric on top of it, with sides facing.
Sew them together leaving an opening at the base of the fabric (so you can turn it afterwards)
Now sew the other 2 pieces of fabric in the same way.
Cut your corners so that they are flat instead of pointed.
Turn the fabric, feeding it through the hole at the bottom and then use scissors or something pointy to push out the corners. Do this to both pieces of sewn fabric.


Now Press them with the opening turned in and then sew up the opening using a top stitch. Do this on both panels of fabric.
Decide which fabric you want for the outside of your bag and put that fabric together, printed sides facing each other.
Now, sew those two panels together, leaving an entire side open at (what will be) the top of the bag.
After you sew the panels together, cut the corners flat, turn it and then press.
Now, you can sew on any kind of embellishment that you'd like. I put a button on mine that has absolutely no purpose other than looking cute!
and now a rather random thought...
Don't you love this old fashion YARD STICK?
I found it at a garage sale and thought it was super cool!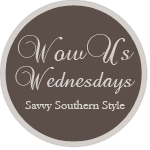 Pin It Now!